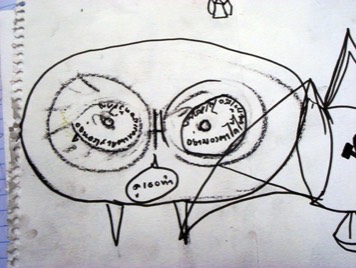 A few years ago I visited a temple near my home and a monk there gave me a little book called "A Man Who Can Recall His Past Lives." In it, the monk wrote about Boonmee, who could recall his multiple lives in the cities of the northeast. In 2008, I wrote a screenplay inspired by the reincarnation of Boonmee, and started to travel in the region in search of his surviving offspring and relatives. I met his two sons who provided accounts of their father.

Among several villages we visited there was one called Nabua. This sleepy village in the province of Nakhon Panom was one of the places the Thai army occupied from the 60s to the early 80s in order to curb the communist insurgents. There was no link to Boonmee here except that the village is also full of repressed memories. I decided to work there, investigating its history and documenting its landscape.

In the 60s the soldiers erected a base in Nabua to administer the villagers' daily activities. The locals were psychologically and physically abused on the grounds of withholding information. Women were raped. Some were murdered in their homes. Consequently, the villagers, mostly farmers, fled into the jungle. Most of them didn't understand the word Communism though they were accused of being communists.